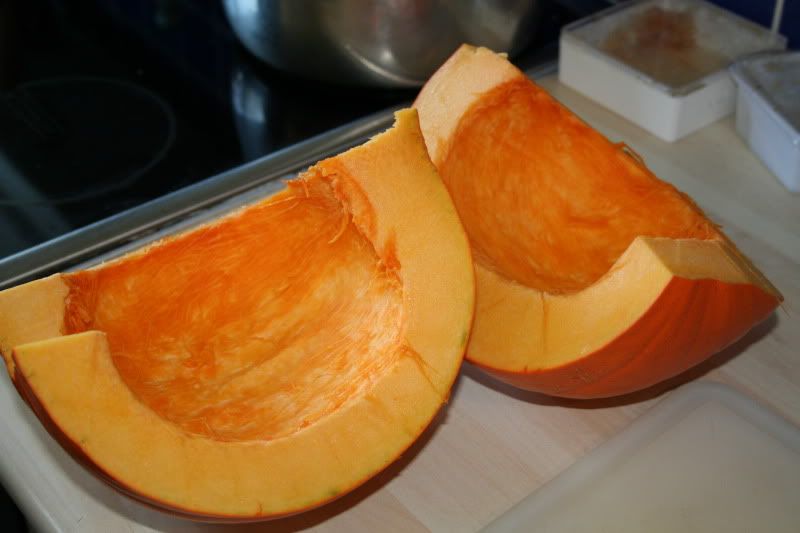 These last few weeks have been insane for me. Between work and traveling, I've barely had time to sit down. Between last Thursday and Tuesday I went from Cork -> London -> Gothenburg -> London -> Cork -> Dublin -> Cork with work from Tuesday evening to Thursday evening. So today (Friday) has been the first day that I've been able to go out and get some food shopping.
I BOUGHT PUMPKINS!!
Three of them. Beautiful little ones! I'm excited about making them into pies, soups, pasties and curry! It's been more than a year since my last
Pumpkin Post
. This time I promise to post recipes.